Handmade Stationary (made in African)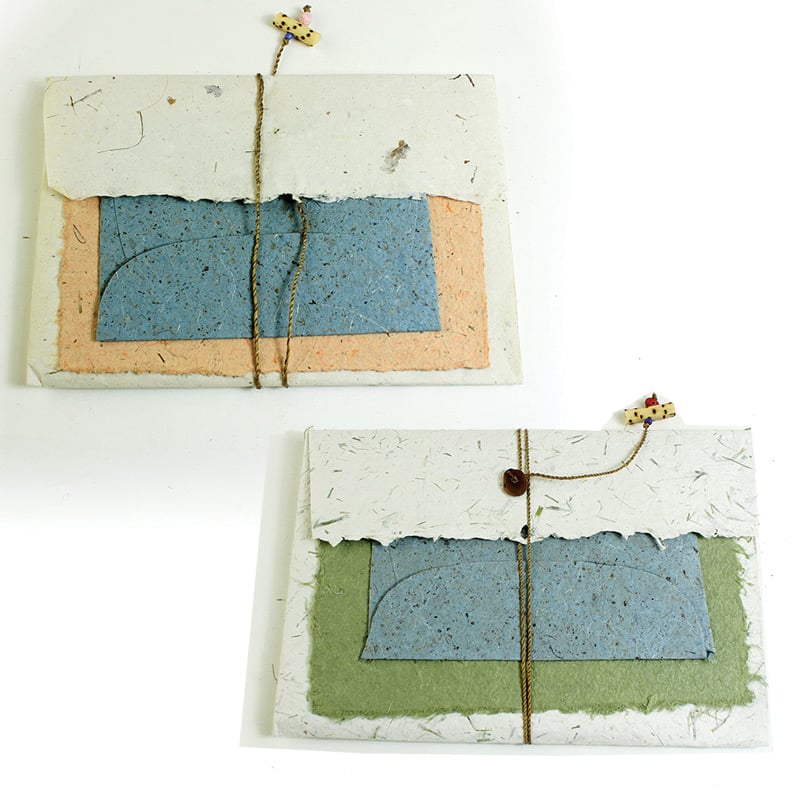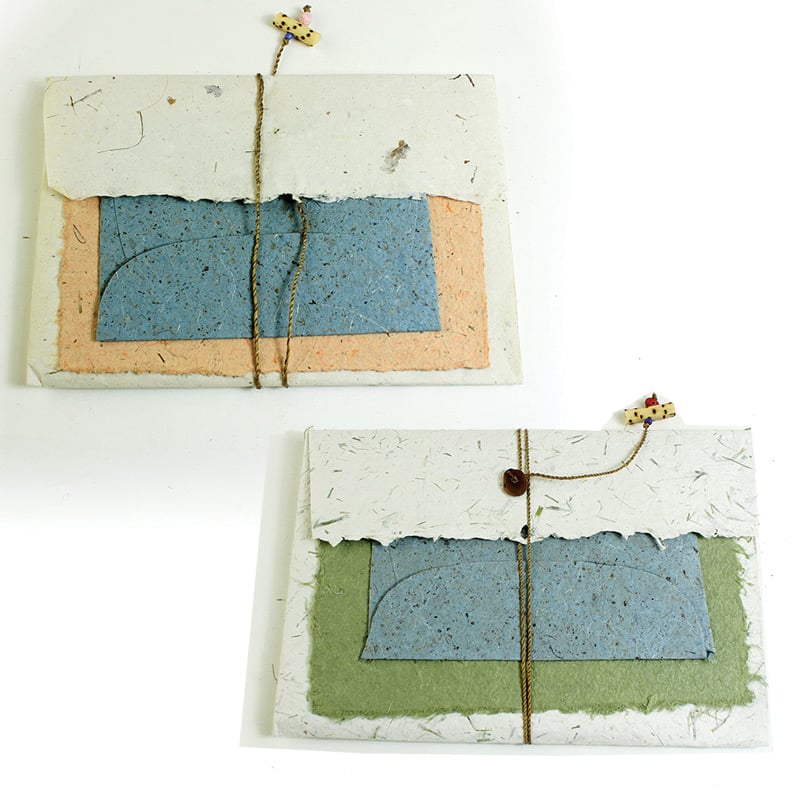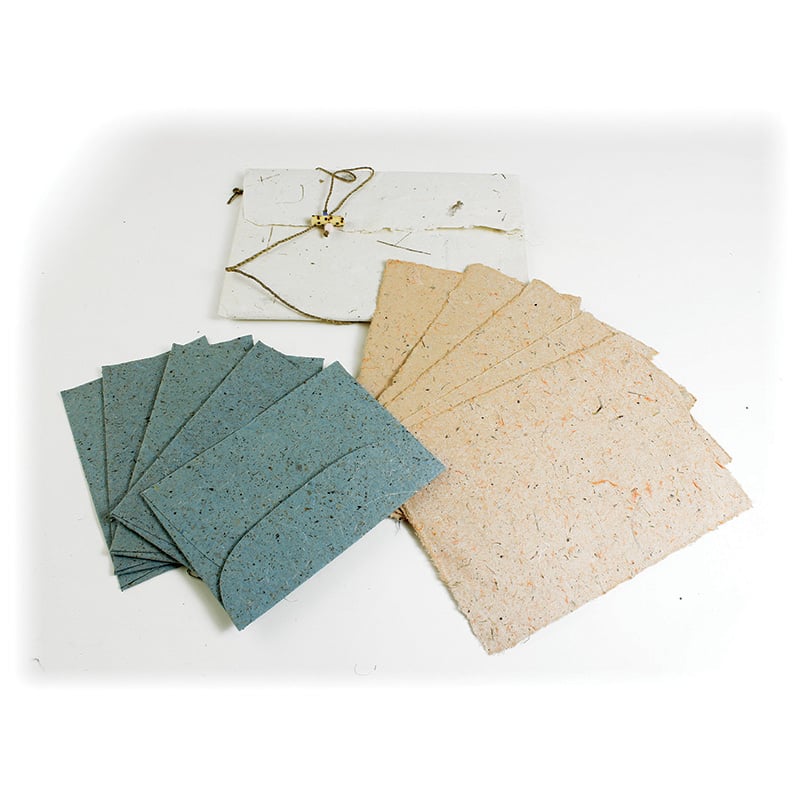 Comes with 9" x 7" stationary wallet, five 6.5"x 4.5" envelopes, and five 8.5" x 6" paper. Made in Zimbabwe.
Made from hand made paper using fiber from indigenous and replenishable plants that grow free and wild around the villages of the craftspersons in Zimbabwe. Paper is acid free, tree-free, lignin free and pH neutral.